Beginner's Guide: Contingency Planning For Your Business
Contingency planning is when you plan for all the possible unknowns that could negatively impact business as usual. Break-ins, theft, property damage from fires, etc. can all impact your business's day-to-day operations.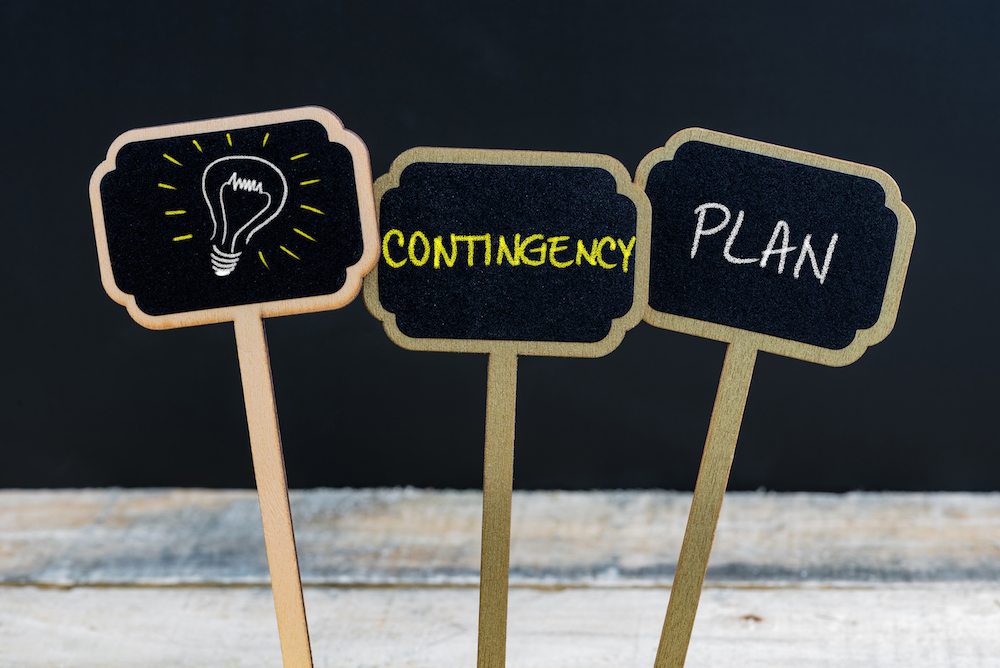 It is important to make contingency planning a normal part of the way your business works. Contingency plans should be created for when Plan A doesn't work as expected. They account for everything from natural disasters to key employees calling in sick. By creating an effective plan, you will provide ways to keep a business going despite potential disruptive events.
Step 1: Assess Risks
The first step to creating a contingency plan is to identify risks. What are the threats most likely to expose your property, employees, and processes to danger? While risks may seem hard to define, it is far better to plan for a comprehensive list of risks than to get caught in a dangerous situation that could cost time, money, and reputations.
When you think of all possible events that disrupt business, you may only be considering negative events that could hurt your business and employees, but positive events should also be accounted for. Positive events can include things like a large shipment arriving at your company that will need to be inventoried and onboarding new employees. Although these are good situations for your company and will boost your bottom line, they will disrupt regular job duties.
Step 2: Determine Likelihood and Impact of Risks
Step 2 when creating a contingency plan is to determine the likelihood and impact certain risks have on your company. The list of possible risks can seem endless, but some may be unreasonable and shouldn't be accounted for as they are not likely to happen. To help determine the likelihood, or occurrence, of events, rate all possibilities on a scale of 1 to 10 with 1 being the least likely to occur and 10 being something that could potentially occur frequently.
Risks should also be ranked by the impact they will have on operations. You can rate the impact on a scale of 1-10. Where 1 is a threat that is unlikely to happen and if it does, it will not pose an immediate or serious danger and 10 is the highest threat level and worst case scenario.
To get a clear picture of the true possibility of the risk occurring, multiply the impact ranking by the likelihood of occurrence. This score allows you to prioritize possible risks and will serve as a guide to creating an effective contingency plan.
Step 3: Develop and Maintain an Effective Contingency Plan
With different risks comes different factors to account for in a contingency plan, but the following are things that every plan should include:
A clear timeline. Plan out what must be done in the first hour, day, and week of the risk. A strict timeline will ensure nothing important is looked over or left out. Delegate jobs to employees at each stage to keep things seamless.
Keep it simple. If one of your highest risks occurs, a simple plan will mitigate chaos and panic. Using simple language and clearly outlining the steps will help your employees work calmly and quickly.
Employee Training. Every employee should know the timeline, terms, and their responsibilities at each stage of the plan. Regular training will ensure employees are calm, cool, and collected through the event.
To maintain contingency plans, they should be reviewed annually at a minimum. Employees should also be trained on these policies yearly and on an as-needed-basis when the plans change along with the business. Conduct regular drills so you can assess how well the employees respond and then make any changes to get your desired outcome. Consider unplanned drills to test employee readiness.
Invest in creating an effective contingency plan because the benefits far outweigh the costs. Contingency plans are a way to ensure that the unexpected isn't so unexpected. The plan will account for all possible uncertainties and you and your employees will be able to respond accordingly. An effective plan and proper implementation and maintenance will make all the difference if Plan A falls through.
Sonitrol is here to help keep your business as secure as possible. Our services cover all of your business's security needs and will complement and increase the effectiveness of your contingency plan. Get a head start on step 1 by registering for a free business security assessment where our trained professionals visit your site, walk through the facility and location, and recommend products to increase security. We have a proven record of safety and would love to work with your business as well.