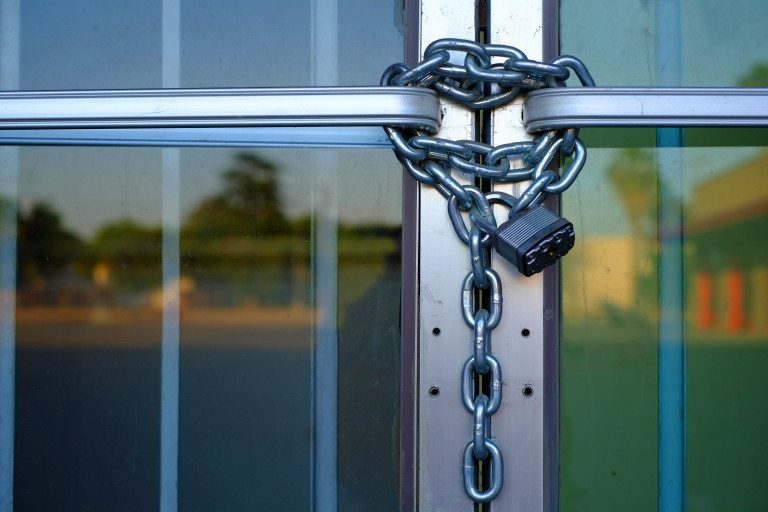 Whether it's your home or business, a burglary next door or in your area is a frightening thought, especially when there isn't an apprehension to seal the deal. However, there are some measures you can take to ensure your facility isn't next on the list.
Recently, we tapped into the mind of a burglar and provided readers tips on deterring criminal activity. But when the criminal activity has already occurred, what is the best way to continue with usual business procedures but still remain on the lookout?
Securing Your Business After a Burglary in the Area
Even if the damage has already occurred, it's never too late to invest in a reliable security system. With Sonitrol's products, you can ensure that your business isn't the burglar's next target. Regardless, there is no real way to determine his next move, but you can plan ahead.
Read on for measures you can take to secure yourself, your employees and your business…
Lock Down: Securing your place of business will let him or her know that you are ready. Keep doors locked during and outside of business hours and have an escort to make sure employees get to and from the building safely.
Buddy Up: The buddy system works. Sticking with a buddy when going to and from your facility will decrease your chances of being approached by a someone with criminal intent.
A Temporary Fix: It's true that Sonitrol's products get the job done, but having a visible deterrent never hurt. Even if it's a temporary fix, a security guard or team should calm the nerves of employees, instill a sense of security, and not to mention, deter suspicious activity.
Drive-bys: Appoint a reliable person or team to do occasional drive-bys after hours. The activity in and around the building will deter a criminal from making a move.
Investing in a Sonitrol business security system is the best way to prevent all criminal activity. If your business is in the market for a new security system, give Sonitrol a call or register for a free security assessment to determine the right products for your business. Our business security system is easily integrated with our other products, providing ease of expansion at any time.