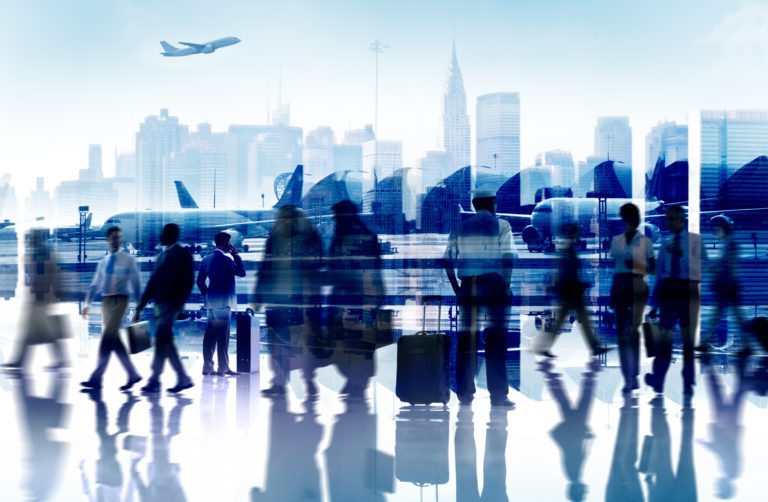 With the hustle and bustle arriving and Christmas swiftly on its way, our thoughts are peppered with travel plans and shopping trips. Unfortunately, during this time of cheer and good will, predators are constantly seeking those who are a little less aware of their surroundings. It's imperative to remain aware during these busy seasons. From airports to train stations and subway platforms, keeping an eye out for yourself and your luggage can prevent a heartache and hassle. 
Generally, Sonitrol sticks to informing readers on the one and only verified security system, but we couldn't help but share a few safety tips for all of the travelers this holiday season.
Safety Tips When Traveling
Here are a few things to keep in mind when making your way to all of your holiday destinations:
Keep Your Luggage Close. Never leave your luggage unattended even for a split second. That's all the time a thief needs to scoop up your suitcase full of presents and off they go! It's easy to think that no one will touch your things when there are so many people around; however, since many people are in a hurry just like you, they may not pay attention to such activity.
Skip the Tourist Traps. You may want to steer clear of touristy areas at your destination. These places are generally pick-pocket central and pretty crowded. If you do decide to brave the crowds, make sure you keep your purses zipped and don't carry too much cash! But we recommend taking this time to seek out local favorites– just like the old saying, "When in Rome…"!
Travel Like a Local. Wherever you may roam, try to blend in as much as possible. Avoid bringing large handbags, particularly designer, and leave all cherished valuables at home. Leaving these bulky and flashier items at home will help you fly under the radar and make your travels hassle free.
Avoid Oversharing. Keep your holiday plans off of Facebook and other social media sites. Save the location-based pictures for when you return. Oversharing your location tells lurkers you are obviously not around to protect your home.
Be a Copy Cat. Before you leave home, especially when traveling internationally, make copies of your passports, credit cards, and identification cards and keep them in a secure place where you are staying. In case these items were to be lost or stolen, you have proof you are who you say you are! Additionally, make a copy or store on your phone all of your travel reservations and arrangements. Check out your device's app store for easy apps that make it easy for you keep your tickets, passes, and travel information in one spot.
Using these tips can make your travels a breeze this holiday season! The holidays are filled with joyful moments and opportunities for adventures! Enjoy the season and arrive safely at your destination!