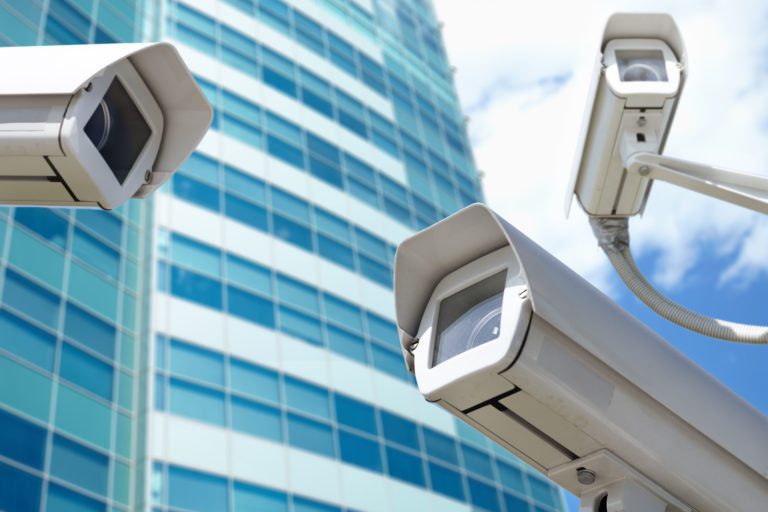 Do small businesses need an electronic security system with video surveillance?
Yes! If you own or manage a small business, then you likely know the damage that can be done to your bottom line by theft and other criminal activity. You probably also know that taking the necessary precautions to secure your business against crime is much more cost effective than trying to recover from the loss resulting from a crime against your business.
What risks do small businesses face?
The risks to your business can come from both external and internal sources.
External threats usually come from burglary, and not having a security system that includes video surveillance could make your small business a preferred target for this type of theft.
Internal threats can come from employee theft, false accident claims, or even workplace violence. Most of these types of crimes are also deterred by video surveillance.
So, how do you implement the right security measures or ensure that your current security system is up-to-date with all of the latest surveillance and reporting technology?
Start with a trusted security system provider who can provide a free business security assessment. Sonitrol offers a full line of business security system products, all backed by our unique audio/video camera verification technology. Our ability to hear and see what is actually happening at your site in real-time enables us to verify the alarm before we call the police.
What are the advantages to having video surveillance as a part of your overall security system?
Some of these advantages include:
Deterring potential crimes by the presence of on-site cameras
Allowing you to watch your facility at any time of the day or night, from anywhere in the world
Continuous monitoring 24 hours a day, 7 days a week in real-time by security professionals
Storing your video digitally onsite or in the cloud for anywhere, anytime access to your video footage
Providing verifiable evidence needed to help apprehend criminals
Let us help you keep an eye on your business.
Here at Sonitrol, we provide the camera, installation, support and maintenance. Because our monitored video is a verified solution, it allows us to offer you faster police response and lower false alarms. Also, our ability to verify an alarm event is critical for prompt dispatch in the growing number of Verified Response communities, where law enforcement won't respond to an alarm until they have verification that an event is actually occurring.
Additionally, any of our security products can be integrated into a single, easy-to-use system that is monitored by highly trained professionals at our Sonitrol Monitoring Centers across the country. Our modular approach to system design gives you everything you need now and allows for easy expansion in the future.
If you're considering a verified video security system for your business, contact Sonitrol today. We can work with your staff to best meet your safety needs today and well into your future.