Support "verified alarm" laws to lower the 98% national false alarm rate
The Department of Justice reports that 98% of all burglar alarm activations are falsely triggered, and that police responses to false alarms cost taxpayers at least $1.8 billion each year.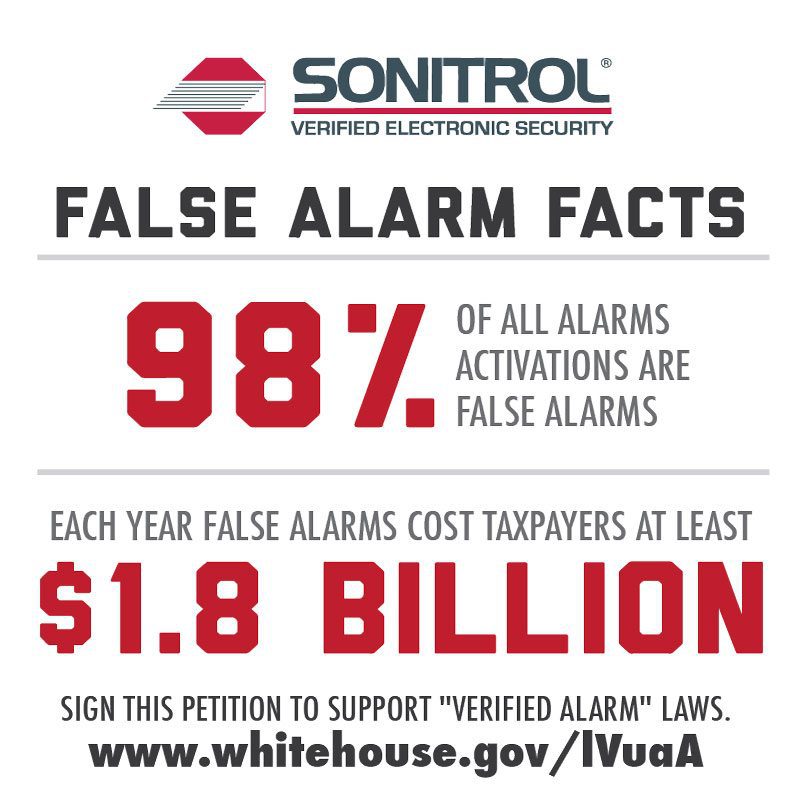 With security companies' reliance on local police responses to their alarms, regardless of whether or not you have a security system in your home or business, every American ends up funding them. Given the reported 98% unreliability, this amounts to a massive misappropriation of US tax dollars.
U.S. cities who enact laws that require security companies to verify an alarm prior to police dispatch significantly lower false alarm rates and save millions of dollars.
The DOJ concludes: "solving the problem of false alarms would relieve 35,000 police officers from providing an essentially private service."
To sign the petition click here.