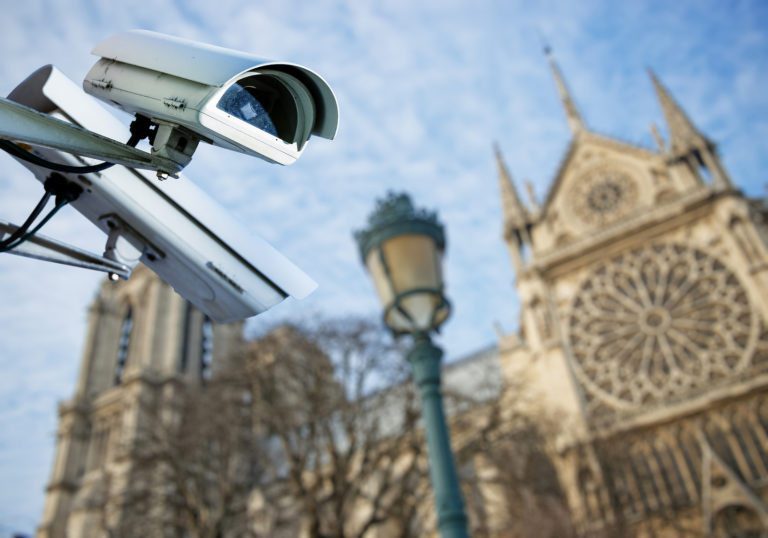 Is your worship center the peaceful refuge you seek to create from the world's troubles? Or are those troubles threatening to invade your facility, maybe without you even being aware of the dangers? That might be the case when you leave and go down the steps which were necessary to protect your safe haven.
Keeping your worship center protected is an important task and one that can seem daunting in light of the many sources of risk – from outside forces, but also from within your own walls – ranging from armed intruders and social predators to accidents and medical emergencies. Places of worship draw in large numbers of people from a wide variety of backgrounds and are often seen as a sanctuary from the hectic pace and hazards of our culture, but it can present some dangers as well.
The majority of the risks you could face fall into one of these three categories:
1) Legal & Liability issues – accidents and false claims of injury or wrong-doing
2) Emergencies – medical, abduction, terrorist threat
3) Theft, Destruction & Violence
Having the necessary security measures in place before an incident occurs is the best way to protect your employees, volunteers, members, and visitors. Installing a professionally monitored security system that covers all the bases, along with vigilance and preparation, can give you peace-of-mind and your participants and facility the protection they need.
To see if your facility is at risk, take a look at some of these key areas of vulnerability:
Safety in parking lots and walkways
Well-maintained facility to prevent injuries and accidents
Security for doors and windows to guard against intruders
Theft of cash, electronic devices, music instruments, etc.
Threats to at-risk population (children, seniors, disabled)
Vandalism and copper theft
Arson – (check out this article for more ideas on fire safety)
Then take a look at some security measures to combat those risks:
Video surveillance with 24/7 monitored service – Having video surveillance in place at your facility (inside and out) can help to prevent or address all of these risks by deterring vandalism and theft with cameras mounted in highly visible locations, monitoring interactions with those in an at-risk-population to detect and prevent abuse or inappropriate behavior, and providing verifiable evidence to aid law enforcement in bringing perpetrators to justice.
Audio detection alarm system – Having an alarm system in place can provide the immediate alert and quick response from police or emergency personnel to stop a crime or bring needed assistance.
Lock and key security on doors with managed access service – Having a key card entry system can reduce the risk of duplicated keys falling into the wrong hands and connect with the integrated surveillance and alarm system to prevent intruders from entering your facility or access sensitive areas such as money collection sites and childcare locations.
Background checks on employees and volunteers – Performing background checks on anyone who will work leadership roles or especially with children during service and events can uncover hidden threats to vital areas of your worship center and help to safeguard those participants most vulnerable to abuse or attack.
Armed security personnel – Hiring professional security guards and off-duty police officers to be present during services and events can also add a layer of protection for your facility and those who are there to worship, volunteer, and participate in the activities.
If you're ready to look into a security system for your worship center, come to the leader in performance, satisfaction, service and false-alarm guarantees in the industry. Sonitrol has it all.
Our Integrated Security System includes:
Contact us for a free security assessment and let us help you restore a sense of tranquility to your facility.